The People's Heritage Co-operative have launched an exhibition which delves into the period following the Representation of the People Act 1918, exploring issues around political representation and organisation with parallels today. It features banners created by community participants alongside stories of how people have historically made change in their communities, in our city and farther afield.
The people, issues and ideas of the period are vividly brought to life with a broad selection of archive material, including election propaganda from the first elections after World War One. Campaigns around healthcare, education, children and young people, political integrity and Britain's role in the world are highlighted, showing both the differences and similarities to political campaigns today.
Opened in October 2021 at Moseley Road Baths in Balsall Heath, the exhibition will be on display at the Birmingham and Midland Institute from 1st April 2022 – 26th April 2022. It will be accompanied by a lunchtime lecture a 1pm on 4th April and two Easter holiday family-friendly workshops on 9th April and 22nd April.
The People's Heritage Co-operative have used this rich resource of archive material to work with two community groups to reflect on campaign tactics, the potential and limitations of using the ballot box to effect change and who holds the political franchise both now and in the past. The result is a set of stunning banners echoing ideas from a century ago, created by Saheli Hub in Handsworth with Jo Löki and the Monday morning coffee group at Edgbaston Community Centre with Carolyn Morton.
As we find ourselves in a period of political upheaval, tentatively emerging from a pandemic with questions around inequality, discrimination, our climate, racial and gender violence and our economy coming to the forefront, voices from the past have an important role to play in helping us reflect and consider how we can effect change ourselves.
The exhibition would be suitable for Key Stage 3 and 4 students to support citizenship education.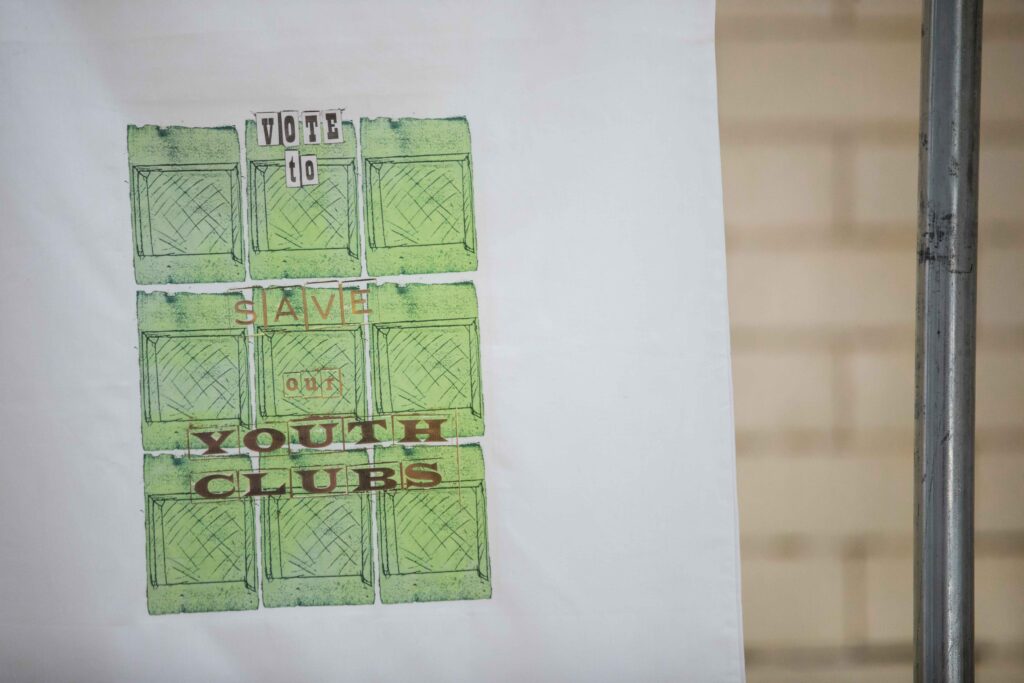 The exhibition will be available for touring around venues around Birmingham during 2022. The exhibition is supported by a Learning Guide which covers both the heritage and the development of the project in more depth.
If you are interested in hosting the exhibition, running an event, taking a tour, or if you work in education or would just like to find out more, please contact Rachel Gillies at rachel@peoplesheritagecoop.uk.
Exhibition launch images © Pete Warwick Photography – 6th October 2021